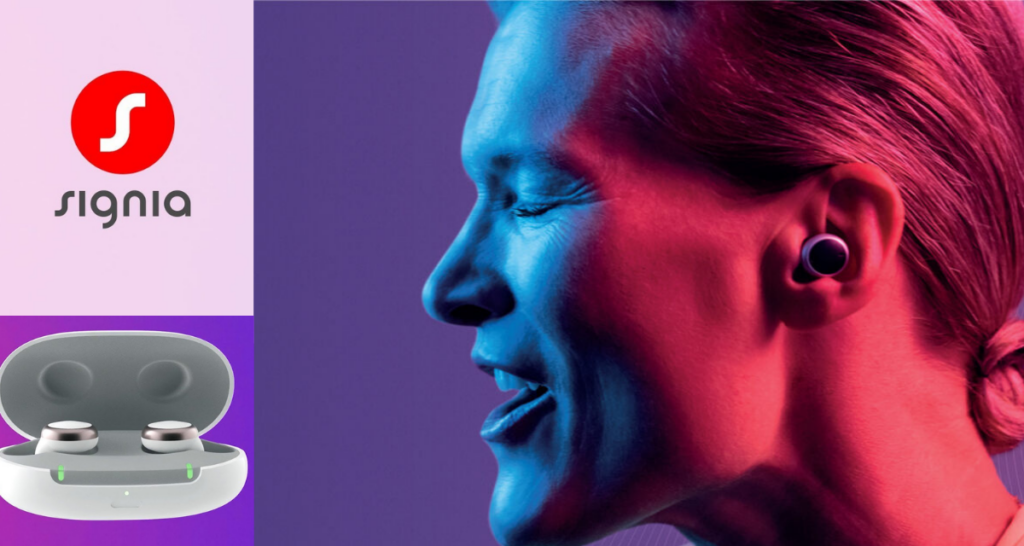 Signia's latest hearing aids are rechargeable hearing aids sold under the name "Signia Active". As you have likely noticed, they look a lot like ear buds - and that's a good thing.
Signia Active hearing aids brilliantly hide in the open while looking high tech and up to date cool.
The ingenious reason for the styling is so they don't signal other people that the user is wearing hearing aids and has hearing loss. This form factor helps avoid the stigma some people feel about wearing hearing aids. It also prevents some of the awkward actions people take such as suddenly talking loudly when they realize they are speaking to a person with hearing loss.
Don't be fooled though. While Signia Active hearing aids may look like ear buds, they are packed with the latest German technology to help the wearer hear in the most challenging hearing environments. Check out the video below.
2 Models – Signia Active and Active Pro
The newest rechargeable hearing aids from Signia are available in two models named appropriately the Signia Active and Signia Active Pro. Signia Active is aimed to be a starter option designed for occasional use in specific situations. More specifically, it's designed for those needing help in noisy situations such as restaurants, events, and any gathering of people with a lot of background noise.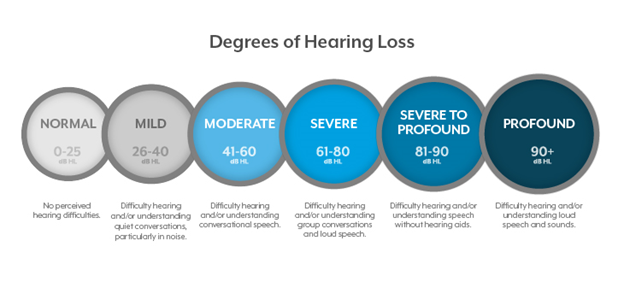 As you can see below, both models are available in the color combinations of White and Rose Gold, All-Black, or Black and Silver.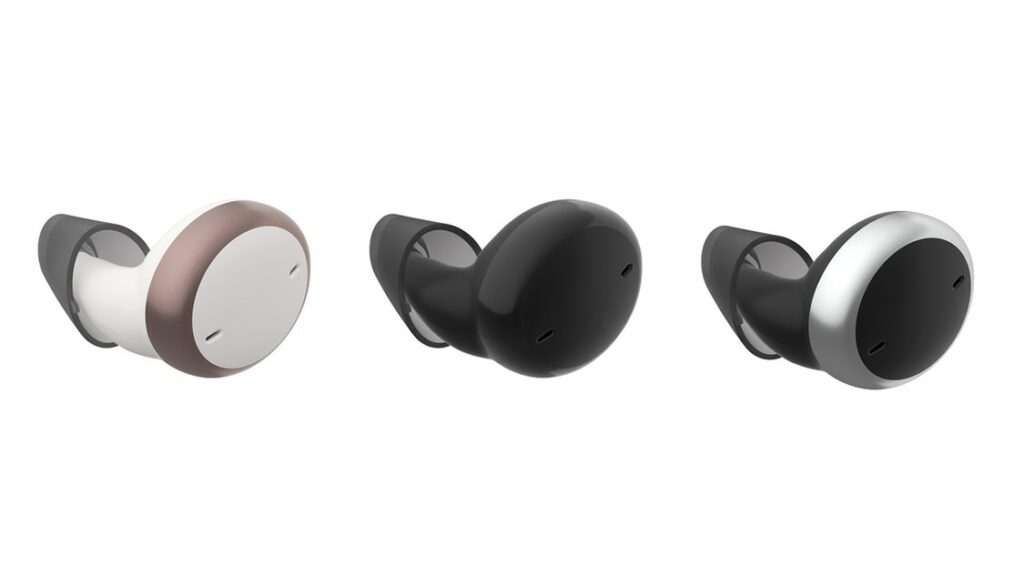 Go Green & Save
While it is true that hearing aid batteries are small and relatively inexpensive, they do however add up over time. Why not get onboard with rechargeable technology and keep them out of landfill and save some money? After all, you can almost always find a USB outlet even when camping.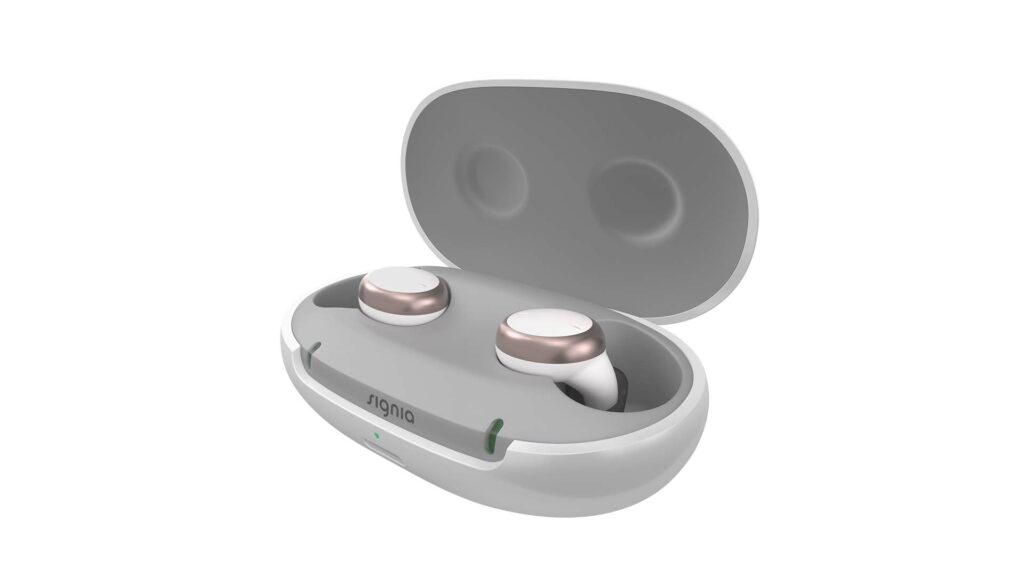 The pocket-sized Signia Active travel case does double duty as a charger allowing up to three full charges on-the-go. As long as you return the hearing aids to the charged case, they will always be ready to go. The case itself can be recharged by either wirelessly via Signia's Qi charging technology or via an industry standard USB-C cable. Dual charging options are great for when you are away from home and relying on available connections for power.
Regular Charging: It takes approximately 4 hours to fully charge the Signia Active hearing aids.
Impressive Performance
Signia Active provides up to 26 hours of listening, or 23 hours of listening combined with 2 hours of audio streaming. The case itself can be charged in as little as 3 hours.
Tinnitus Treatment Built In
Signia Active hearing aids offer three different strategies to treat tinnitus. Fully customizable, you have full control and can modify or shape the pre-set sounds for optimum benefit using the Bluetooth app. Each strategy generates a sound to counter the tinnitus sounds and distract from them.
For more information on tinnitus treatments, see our tinnitus treatment page for a full explanation and resources.
Curious About Hearing Aids Disguised As Ear Buds?
If you have been having some signs of hearing loss the smart thing to do is to book a hearing test and have full assessment completed. There are a lot of reason for hearing loss and it is so important to rule out any possible health problems. While most people wait years and suffer with hearing loss, you don't have to. To book an appointment, either fill the form on this page or call us at (204) 788-1083.