At Polo Park Hearing Center, our team of experts will help you select the perfect hearing aid for your needs, comfort and budget.
We offer the latest technology from all hearing aid manufacturers, as well as comprehensive hearing aid adjustment and repair services in Winnipeg.
Our Continuous Service Guarantee is our service guarantee that aims to keep your hearing aids up to date with free adjustments and minor repairs. Our goal is to keep your hearing aids working in peak condition for as long as you own them.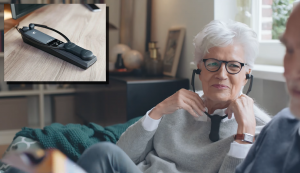 A Perfect TV Volume For Everyone The situation is more common than your might think. Often there are two or more people watching TV and