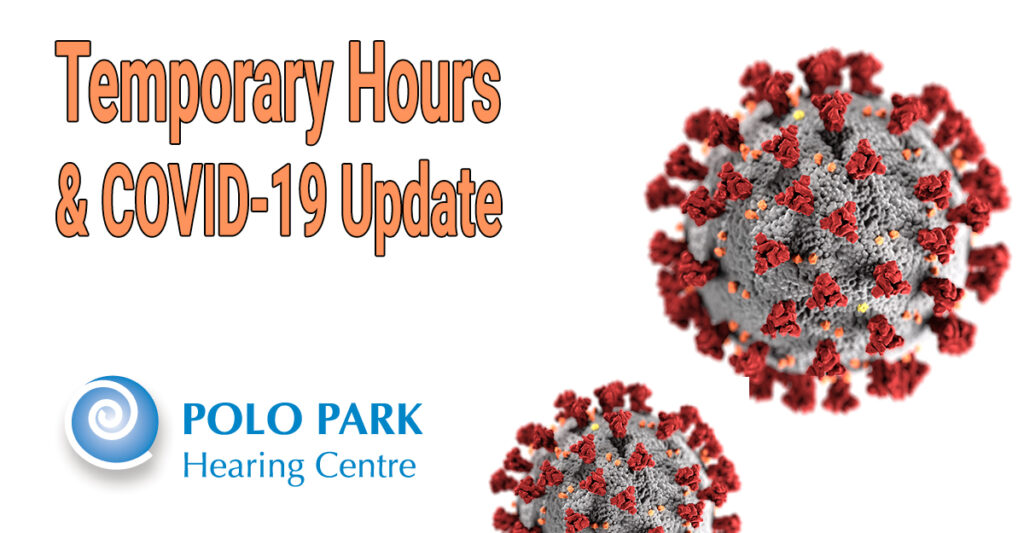 March 18th, 2020
As the global situation with COVID-19 continues to evolve and develop, the health, safety and well-being of our customers and staff is our top priority. The staff at Polo Park Hearing Centre is carefully monitoring the actions and advice of government and Health Canada.
As the COVID-19 virus continues to spread in communities across Canada, we have implemented additional disinfecting of surfaces, equipment, and instruments to mitigate the transmission of the virus.
We recognize our services are essential to the hearing healthcare of our clients and will continue to maintain services as the circumstances allow us to. Please note our hours Monday to Friday have been changed temporarily to 11:00 A.M. to 5:30 P.M.
We greatly appreciate your understanding thank you for your loyalty to Polo Park Hearing Centre. Please stay safe and know that our thoughts are with you during this difficult time.