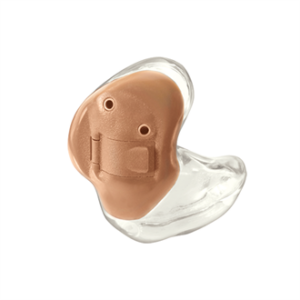 Easy to adjust
For mild to severe hearing loss
Custom-moulded for a perfect fit
Variety of color options available
In-the-ear (ITE) hearing aids are the largest custom hearing aids of all the in ear hearing aids. They are designed and shaped to fit in either half of the external ear or the entire external ear depending on the level of hearing loss. ITE hearing aids may have extraction cords if help is needed to insert and remove them from the ear.