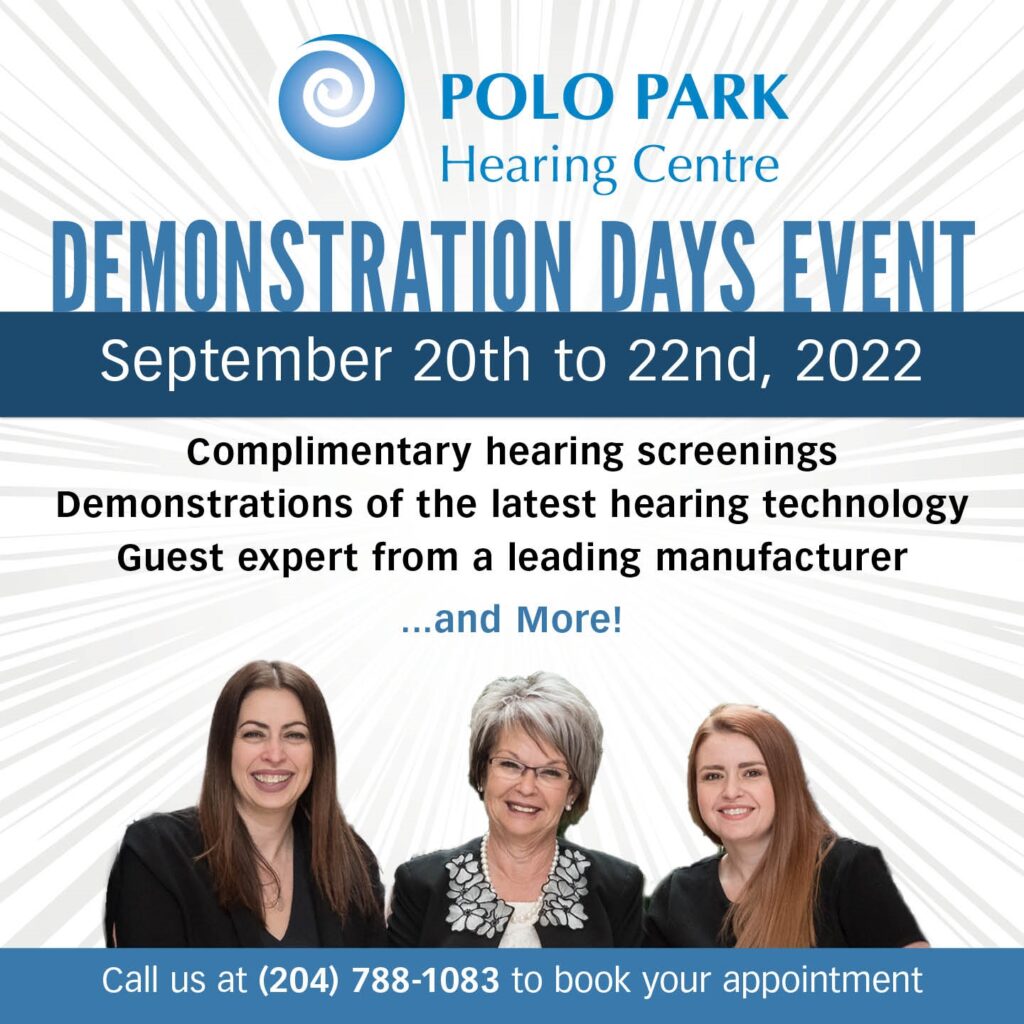 ---
If hearing loss has left you feeling disconnected from the world around you, Polo Park Hearing can help!
Sign up for Demonstrations Days, September 20th to 22nd, where you can find out about the latest in hearing aid technology including smartphone-controlled hearing technology and convenient wireless charging
We will be offering free hearing testing and a chance to try a set of hearing aids to hear the difference they can make for you on the spot. As an added bonus, there will be a trial offer available for attendees as well.
An expert rep from a leading manufacturer will be on hand to answer all your questions. Plus there will be giveaways and prize draws!
Call Polo Park Hearing to book your free appointment for Demonstration Days and reconnect with the world – at (204) 788-1083 or use the contact form below.