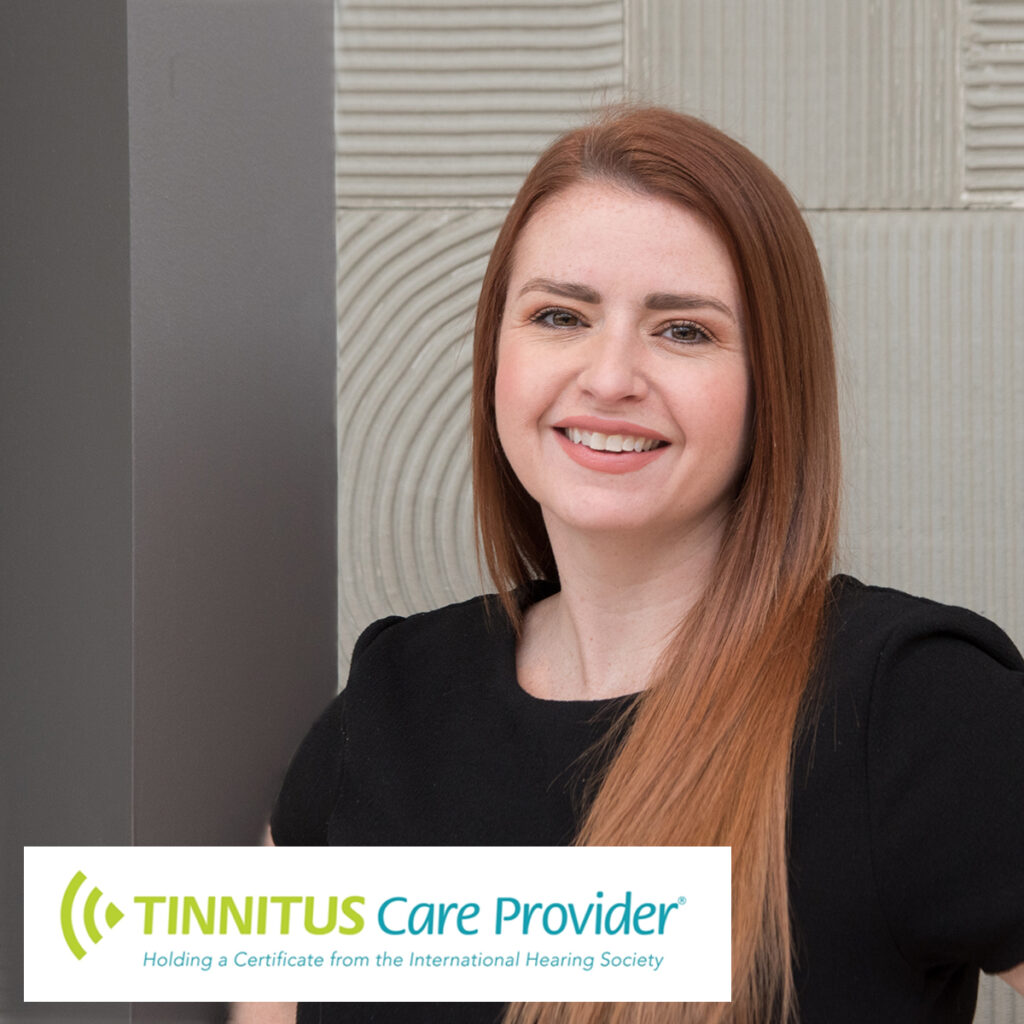 Candice Now Holds An Advanced Certificate in Tinnitus Management
Candice Holden BA BC-HIS recently earned her Tinnitus Care Provider Certificate from the International Hearing Society after successfully completing an course held in Vancouver BC. The comprehensive curriculum focused on "tinnitus patient care involving physiology, psychology, measurement, management, and practice organization".
Candice is now certified by the International Hearing Society as a  Tinnitus Care Provider. 
Candice has been a Board Certified – Hearing Instrument Specialist (BC-HIS) for 11 years now and has extensive experience with managing tinnitus. The additional tinnitus training has further enhanced her clinical skills to help people suffering from tinnitus.
I asked Candice a few questions about her training:
Is continuing education important to you? Extremely important. In today's new world of hearing aids, the technology is rapidly changing. Without continuing education, it would be extremely difficult to effectively fulfill my clients needs.
How was the course overall and what was the best part of the course? The course was a great – a very in depth look at tinnitus. The best part was learning more about different ways of effectively managing it.
What is the most useful/practical part of the training? Tinnitus can be a very difficult issue to address depending on how it is affecting the individual. This course really opened up different views on how to approach tinnitus management in different ways. When dealing with tinnitus you are not only dealing with the ringing in a person's ears but also the emotional burden that an individual carries as a result of the tinnitus and the effect on their day to day life.
How will the training help clients? The thought of tinnitus can be daunting for many individuals and even practitioners. This course has really given me a stronger feeling of confidence that tinnitus sufferers can have a more positive result then I previously thought. Over the last few months I have seen some amazing results from different clients and their improvement in their tinnitus and their overall emotional well being.
Candice's ongoing dedication to providing her clients with the very best hearing health care, makes us proud to have her on the Polo Park Hearing Centre team.
Have you been hearing a buzzing, whirring or ringing in your ears lately? You need to get your hearing checked sooner than later to avoid further complications. Call us at (204) 788-1083 or contact us online.