Starkey's Livio AI is the first BTE (behind the ear) hearing aid to use artificial intelligence to provide superior sound quality. To aid you in improving  your overall heath, Livio AI can also track both your mental and physical health. This Bluetooth enabled hearing aid is compatible with  a variety of wireless devices, giving you easy access to your smartphone, TV streamer or remote microphone.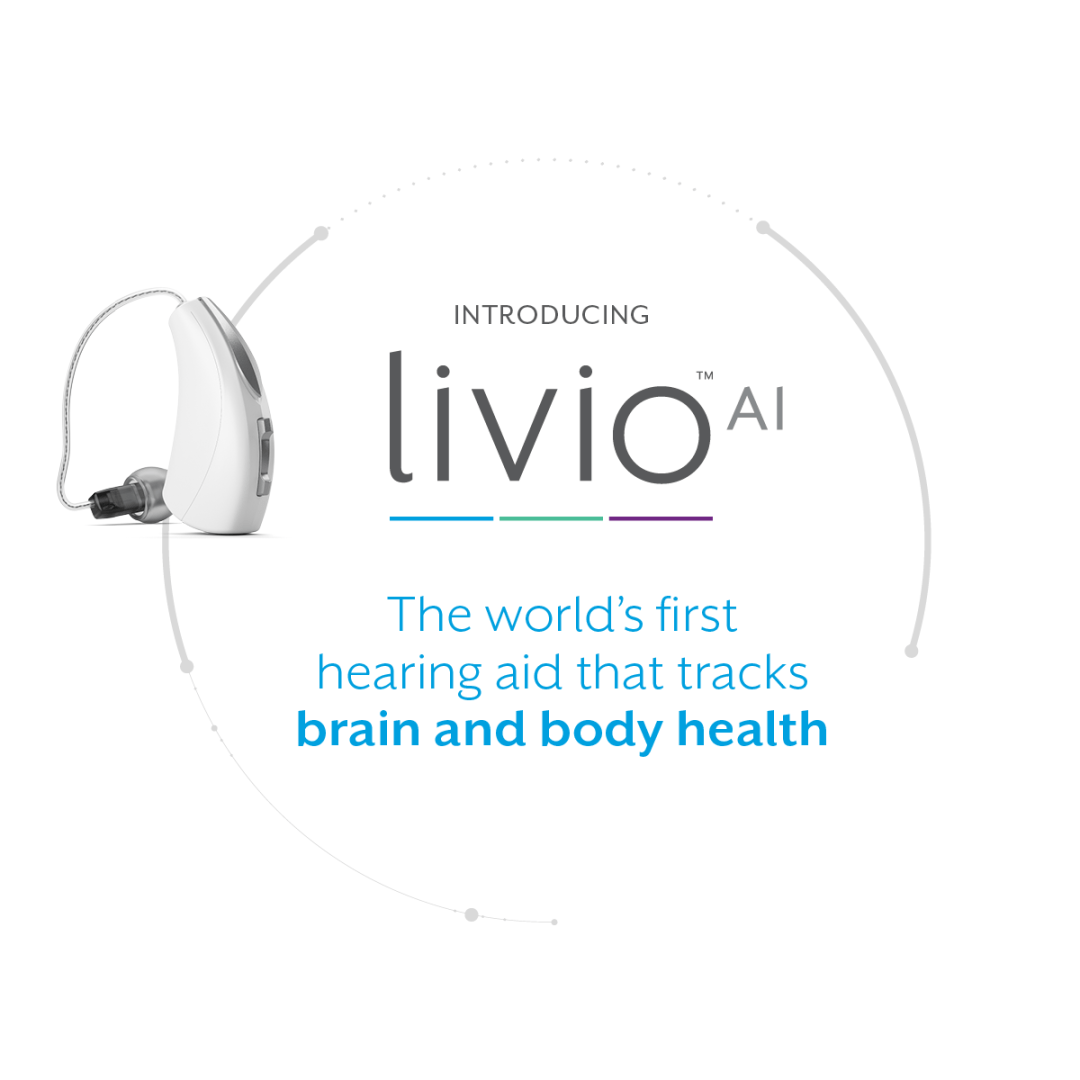 Reduced Listening Effort Through Superior Sound
Livio AI provides better noise management than its predecessors and clarity of speech. Nowhere do these two factors matter more than in noisy environments such as a crowded restaurant. State of the art directional microphone technology improves the wearer's the ability to gauge where sound is coming from (directionality). Through the power of artificial intelligence, Livio® AI learns the patterns of the background noise in your current environment. Then, using powerful digital filtering techniques Livio® AI removes the background noise 50% better than previous models while selectively enhancing clarity of the speech. This reduces listening effort and makes for a stress less conversation.
Improving Over All Health
Livio® AI's on-board sensors communicate with a brand-new mobile app, Thrive™ Hearing, that allow you to track brain and body activity. Now you can monitor your overall health and improve your level of fitness while reducing the risk of a variety of diseases.
Fall detection
It a fact that people with hearing loss tend to fall more often. Livio AI's on board sensors track how many times you fall over a certain period of time. This will help in determining if balance issues are becoming more of a problem due to hearing loss. Also, should a serious fall occur, the hearing aid can contact outside help in the case of a serious fall.
Try Before You Buy
If you have been thinking of upgrading or trying hearing aids for the first time, we have a 45 day free trial period that is risk free. To learn how you can qualify call (204) 788-1083 or contact us online and mention this article.