In keeping with the fact that May is Speech & Hearing Awareness Month, we thought we would suggest a movie with the theme of overcoming hearing loss.
Club DJs generally rely on their ability to hear to mix tracks - or so we thought.
All Gone Pete Tong is a comedy about the tragic life of a famous Ibiza Club DJ - Frankie Wild. Rated at 7.4/10 stars on IMDB the movie does well to portray the roller coaster ride from the heights of his opulent success to the depths of his depression and his subsequent rise back up to becoming a functional person again. We will warn you ahead of time that the movie contains scenes with illicit drug use and, well, it is Ibiza after all. Music fans will enjoy the appearances of world-famous DJs Carl Cox, Tiesto, and Paul Van Dyke.
The movie was directed by Michael Dowse, born April 19, 1973 in London, Ontario, Canada. He is a writer and director, known for It's All Gone Pete Tong (2004), Goon (2011) and What If (2013). You will likely remember Goon was filmed in Winnipeg, Portage la Prairie and Brandon Manitoba.
Overall the comedy provides some hilarious moments and in the end, the movie has a great message to share - I'll stop there to avoid spoiling the plot completely!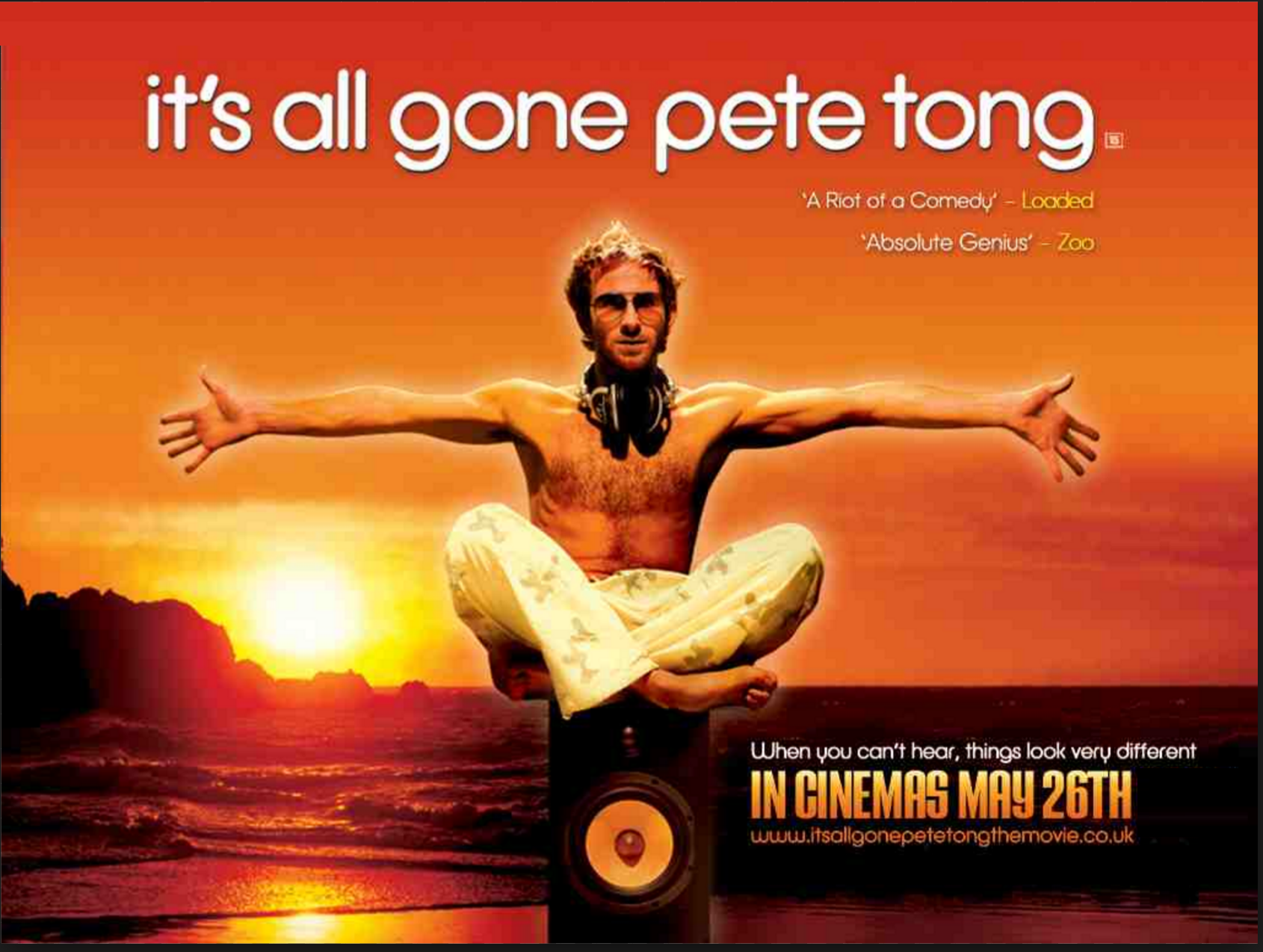 A movie for May, Hearing and Speech Month, about one man's struggle to overcome hearing loss.
Do you know someone who has been putting off a hearing test? Since May is Speech & Hearing Awareness Month it couldn't be a better time to encourage booking a hearing evaluation appointment. Call us today at (204) 783-1083.