2 Days Only: Live Test Our Latest Hearing Aid Technology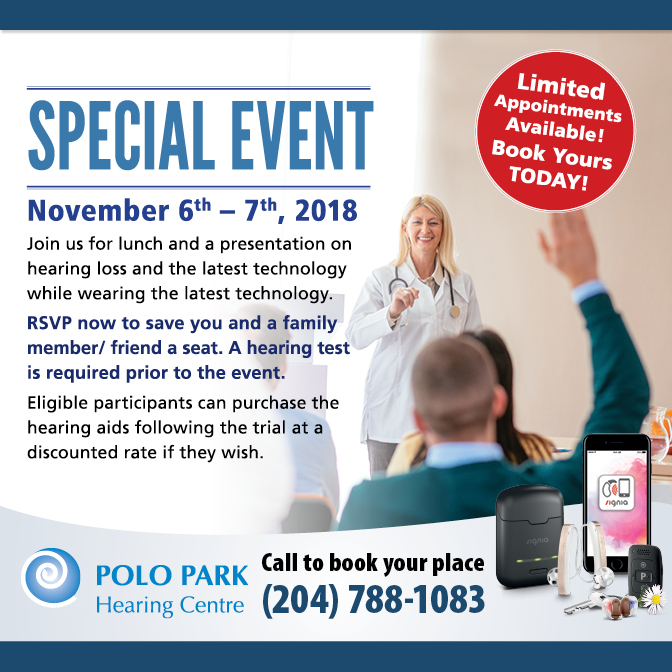 If you have been curious about the benefits of hearing aids, now is your chance! We are sponsoring a lunch and learn November 6th and 7th, 2018. We will have hearing aids on hand tuned to your specific needs so you get to try them out in a real-world environment.
All you need to do is make an appointment to come in for a FREE hearing test and evaluation so that we can custom program the hearing aids to meet your specific needs. Well have Chris Hoey from  Sivantos and our staff on hand to answer all your questions and make any needed adjustments.
To book your hearing evaluation, simply give us a call at (204) 788-1083 Monday to Friday between 9 a.m. and 5:30 p.m. or Saturday between 10 a.m. and 2 p.m.  Alternatively, send us a message online: