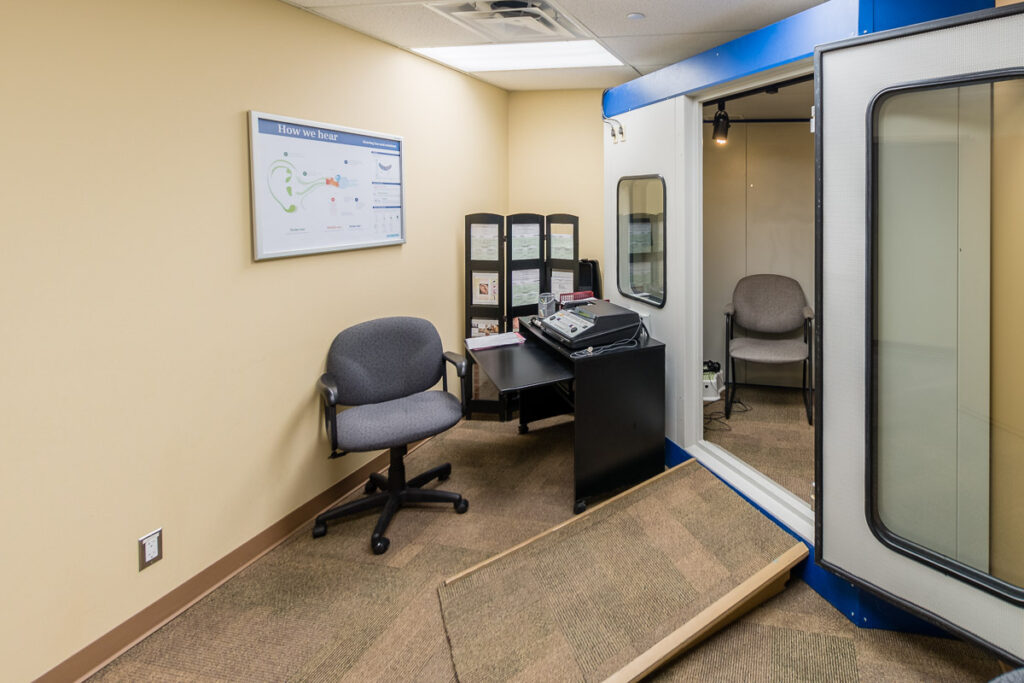 Polo Park hearing Centre is wheelchair friendly from the parking lot all the way to our dedicated wheel chair accessible hearing test booth. The hearing test booth is able to accommodate full size wheelchairs.
Our office is located in the lower level of CF Polo Park mall. The shortest route to our office is through the mall's main level east entrance by Starbucks marked with the green map pin below. The elevator in the middle of the mall is marked with a red map pin and connects both the upper and main levels to the lower level. On exiting the elevator the hallway leads to our office.
Click the "-" sign in the lower left corner to zoom out and see the entire mall. You may also and click on either of the coloured the map pins to see their description,
To hear what you've been missing, call the Polo Park Hearing Centre Monday to Friday between 9 a.m. & 5:30 p.m. and Saturday between 10 a.m. & 2 p.m. (204) 788-1083.