In 2015 Siemens AG spun off their Audiology business unit to become an independent public company re-branded as Sivantos.
Sivantos Group is a leading manufacturer of hearing aids whose roots go back 140 years and is represented in 120 different countries. Their stated goal is:
To provide the best hearing aids and be the best partner for our customers.
Are you currently looking to upgrade your old Siemens hearing aids to one of the Sivantos brands? Calling us for more information on Sivantos hearing aids (204) 788 1083 or clicking contact us.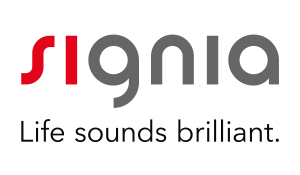 This video offers an overview of Sivanto's advanced hearing aid platform, the Signia NX  that provides the Natural Xperience of hearing.  Using Bluetooth technology to connect the Signia hearing aid to your iPhone, streaming music and receiving phone calls through the myControl app has never been so easy.